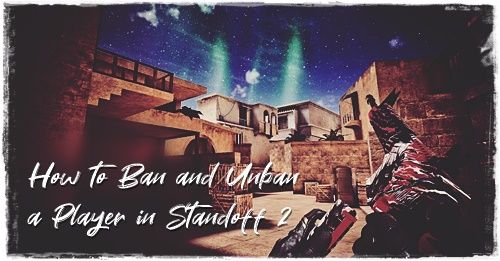 Game bans are a common and burning issue for all the players. There is quite a bit of information on how to bypass them, trick them, etc., but that is not the point here. In this article we will talk about bans in Standoff 2. Specifically, how you can ban and unban a player. Let's go!
How to ban a player in Standoff 2?
There are several reasons to be banned. The first is, of course, hacking and all other types of cheating. So, before you ban someone, make sure they are doing the forbidden things.
Essentially, you have to do the following to ban a player. During the game, if you caught the wrongdoer, you should record the video with the violation of the rules. Then you should go the player's profile and record their ID. After the end of the match, you can trim the video to have the right fragment with the evidence of cheating.
The next step is to log into the official Standoff 2 group in Discord. Find the tab "Discussions" and go to the Complaints against cheaters.
There will be a post telling you how to leave a complaint. Everything is explained in the points, so you won't have any problems. Just fill in the data, leave all the information and then wait until it is processed.
Important point: to make sure your complaint will be accepted, you need to present all the information in a proper way, without missing anything.
How to unban a player in Standoff 2?
It is important to remember that there are different types of bans in the game. Some are temporary, some are for a couple of months, and some are permanent and impossible to unban. If the ban is temporary, the date of the unban will be displayed on the player's card.
When you need someone unbanned, you can contact the official technical support through the Discord channel. If the ban was due to a mistake, your request will be helpful. If, however, the rules were violated, you will have to wait for the ban to expire.