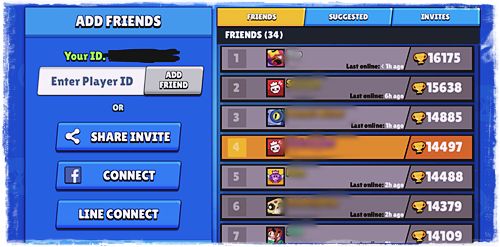 Friends and other players you know are always there to help you when you're bored playing alone. In this guide, you'll learn how to search for a player by his username in Brawl Stars.
Options for finding a friend in Brawl Stars
If you want to find a friend, you can either search by their ID code or by their game username. We're interested in the second option.
Finding a friend by username
It is actually easier than you think. All you have to do is locate the icon in the upper right corner and click on it. Next to the leaderboard, you'll see a feature called "Find a Player". Simply click on it and enter the player's name. You will also have to indicate whether the player is in possession of any cups and whether they have a Brawl Pass.
It is also useful to specify the icon of the person you are looking for, as this will greatly speed up the search process. But don't worry, you can still find your friend even if you can't specify the icon. Once you click the search button, you will be presented with several options, and you can choose the player you're looking for. You can now invite them into your game and ask them to become a friend, so that you can easily find each other in the future.
It's so simple: just search for your friends and play with them!