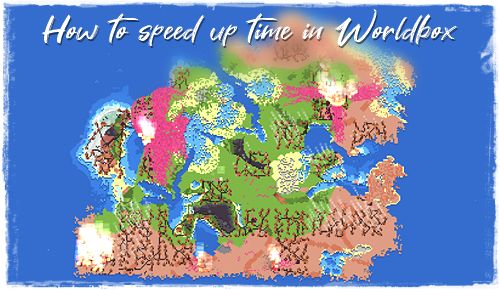 You can become God for a while in Worldbox. The world you create will only evolve when you want it to. The game has gained popularity among a few people. It features a lot of "temporary" events, such as precipitation, earthquakes, floods, and similar things. However, they can take a lot of time to occur in reality, and players would simply like to be able to accelerate the game to accomplish more in less time. And we'll help you! In this guide we will show you how to speed up the time in Worldbox.
How to speed up time in Worldbox
You won't have to search for or install mods because our system is based entirely on the game's capabilities, without the need for mods of any kind.
Upon entering the game, click on "Settings", then click again on "Settings," and you'll get a window with sound, graphics, and effect settings. There is a burger at the top of the window. You need to click on this until you see the Debug Tools menu, which will be on the right side of the screen. The burger will bounce funny when you click on it.
Once there, select the Other category and check the SonicSpeed box. Your world will now move 10 times faster.