In Lost Ark there is a crystalline aura that gives you additional bonuses. Among these are practical things, such as free use of the triporters and a low cooldown on frequently used stuff such as the Song of Return, as well as an increased regeneration of life energy and reduced research and crafting times.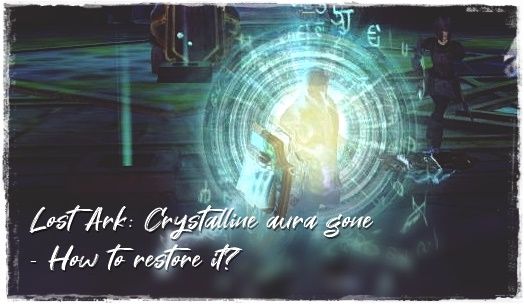 It can be purchased in Lost Ark's store using crystals, and once activated, it lasts for 30 days. If you bought the Founders Pack, you will also receive it. Recently, there have been more and more reports about problems with the aura, since for some players, it has simply disappeared. The question is, what to do if the crystalline aura is lost and how can it be restored?
Crystalline Aura suddenly gone: What to do?
If the crystalline aura is missing, even though it should still be active, then this is probably a bug currently affecting some players. The thread regarding the disappearing aura is one of the most popular on Reddit and the official Lost Ark forum. The developers seem to be aware of the problem, but there is no real solution yet.
How to restore and activate the crystalline aura?
We also found that periodically logging out and logging back in occasionally helped restore it. The only solution is to wait and hope it will be activated soon. If you log in again, with a little luck, the aura will appear green again and be active. If there is a queue on the server, it is obviously not recommended to do the latter, as the complete logout and login require queuing again. If the it does not reappear even after hours, please contact support or post the player name in the related forum thread.
It is hoped that the developer will rectify the issue and credit you for the missed runtime of the crystalline aura. In response to the initial issues, the developer has offered 3 free days of the aura to all affected players.